May 2023 Issue
---
TMX subscribers can read this issue online here
May 2023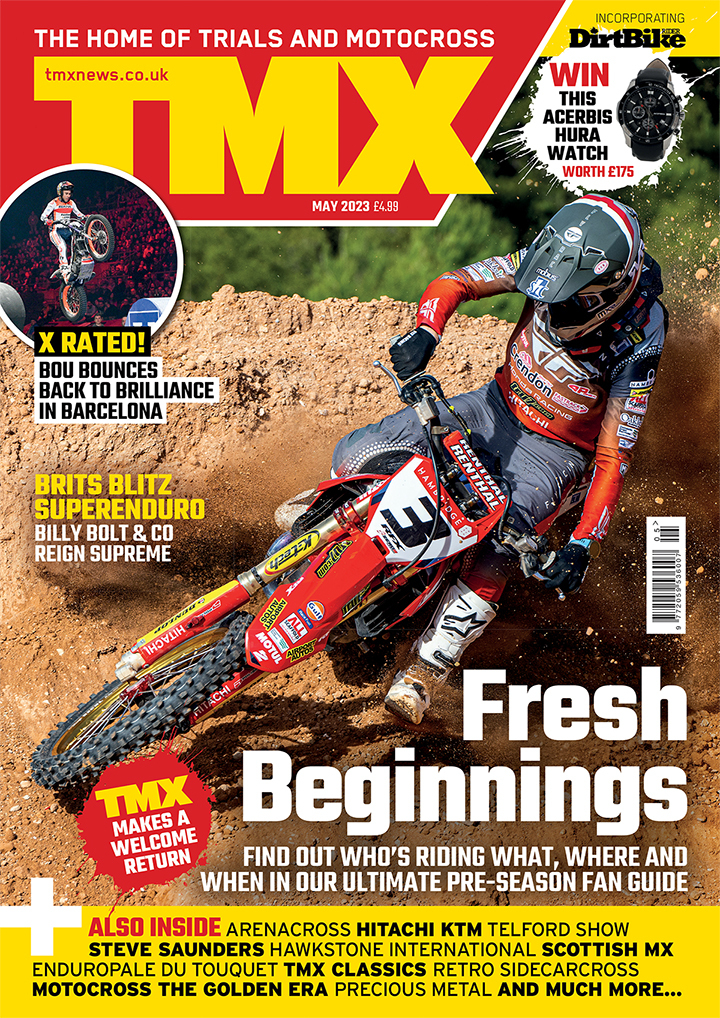 What's inside…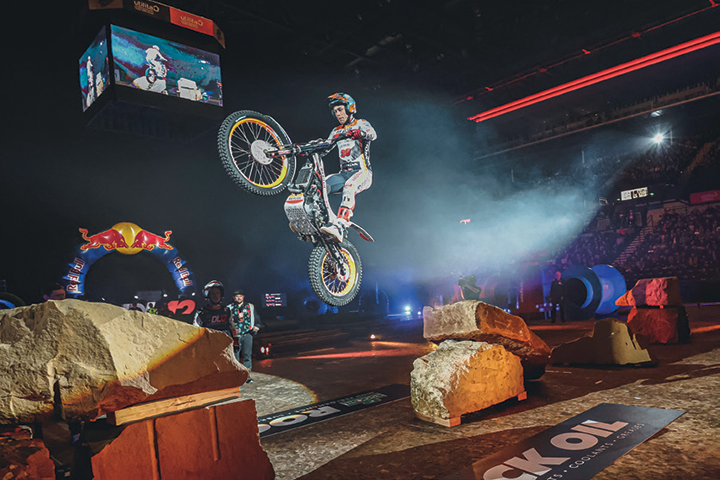 TMX News
A speedy update on what's been happening in the off-road universe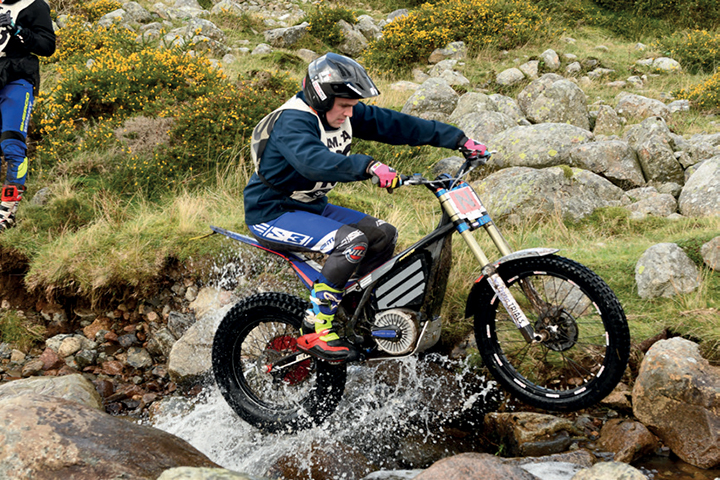 Trials Torque
Former editor JD is back with his monthly update of the feet-up world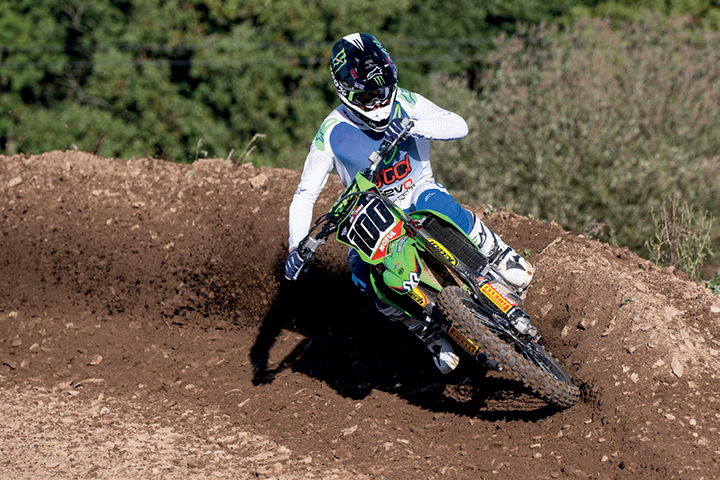 Motocross Diary
Revo commentator and crossword creator Ben Rumbold gives us the inside scoop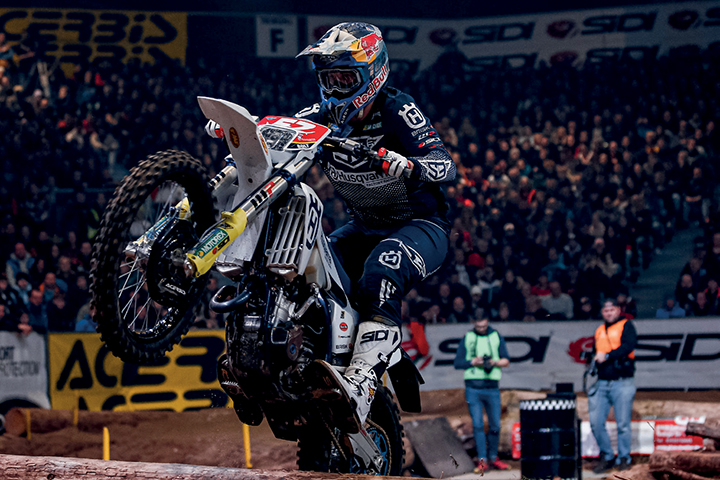 Enduro Checkpoint
Essential information covering all genres of enduro sport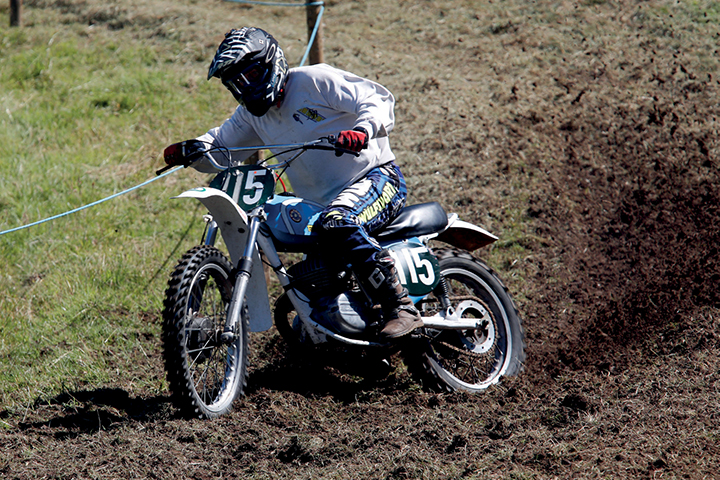 Retro Revue
Classics, Twinshocks and Evos – published author Geoff Shuttleworth has got the scene covered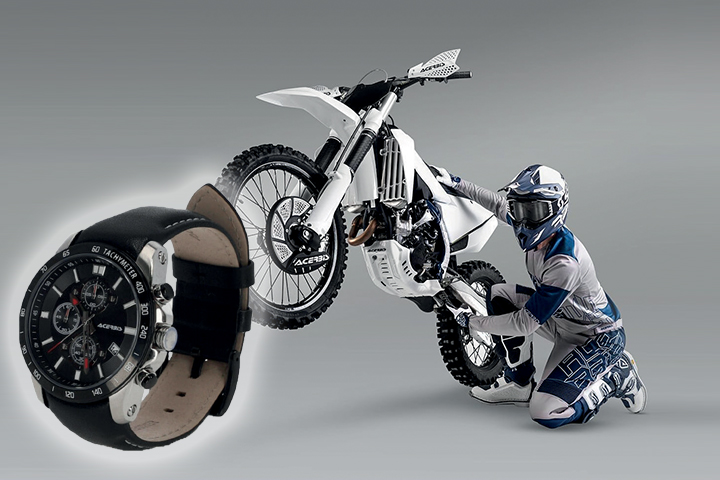 Trials + Motocrossword
Test your off-road knowledge and spelling – you could even win a watch!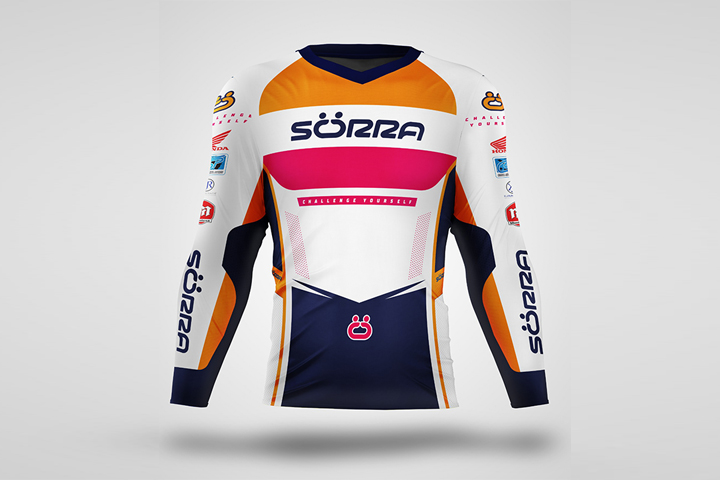 New Products
Some shiny new bits and bobs to feast your eyes on…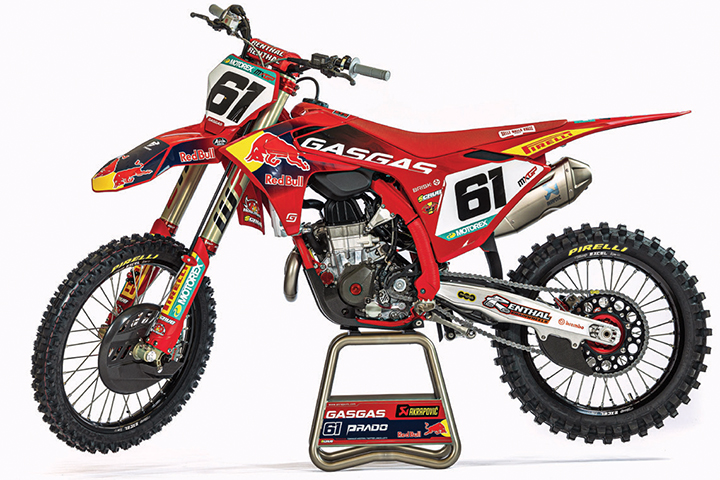 Jorge Prado's GASGAS MC450F
Jorge Prado's Red Bull GASGAS MC450F in all its glory
A Year in Trials
TMX's trials stalwart John Dickinson takes us on a tour of some of the highlights of the 2023 trials season both at home and abroad…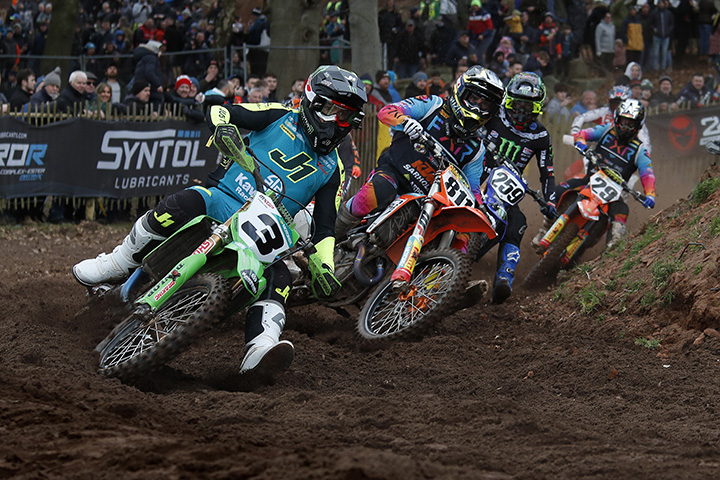 Park Attack!
Hawkstone Park annually hosts the best pre-season motocross international on the planet and the 2023 edition did not disappoint as some of the world's fastest racers got their teeth stuck into the iconic Shropshire circuit…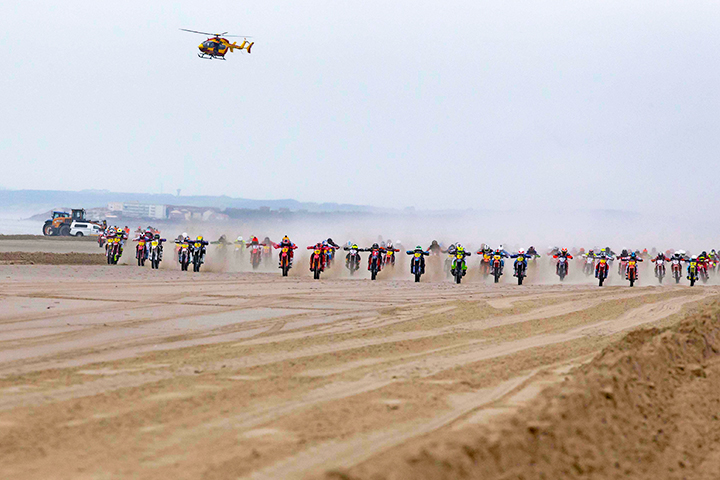 Touquet Away!
The 'tres chic' coastal resort of Le Touquet in Northern France hosts the world's most famous beach race each February with thousands of racers and half-a-million fans converging for a weekend of all-out action and partying by the sea…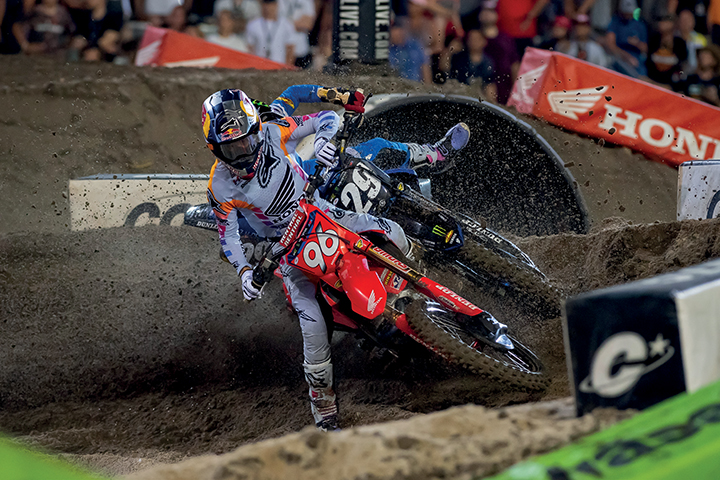 Coast to Coast!
From California to Florida and back again with a stop in Texas along the way, the 2023 AMA Supercross series is in full flow with Eli Tomac and the Lawrence brothers leading the way…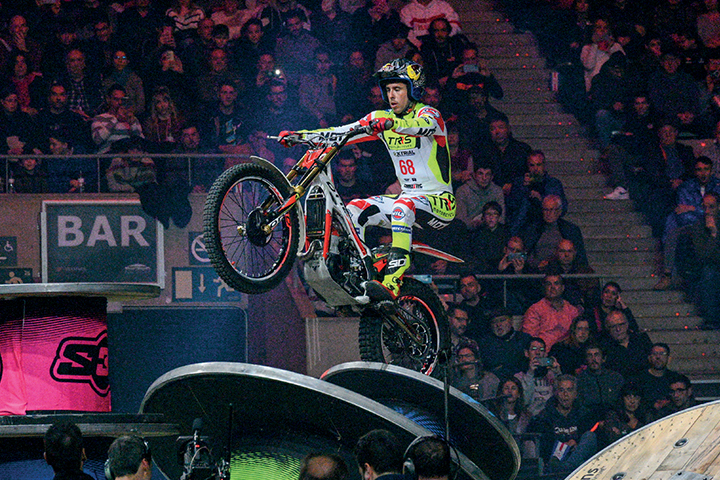 X Hits the Spot!
The 2023 X-Trial series kicks off inside the Palau Sant Jordi stadium – the Cathedral of Dreams that sits high on a hill overlooking the cosmopolitan city of Barcelona – and what a fantastic event to start the world championship…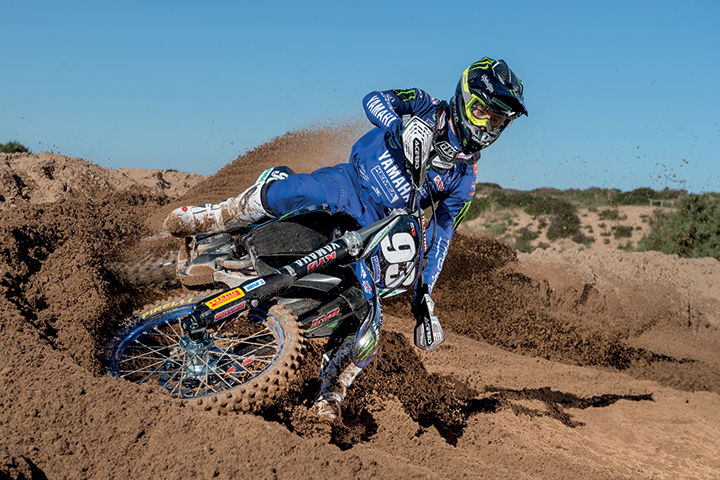 A Year in MX
The gate might have already dropped but it's never too late to take a good look at the national and international motocross season…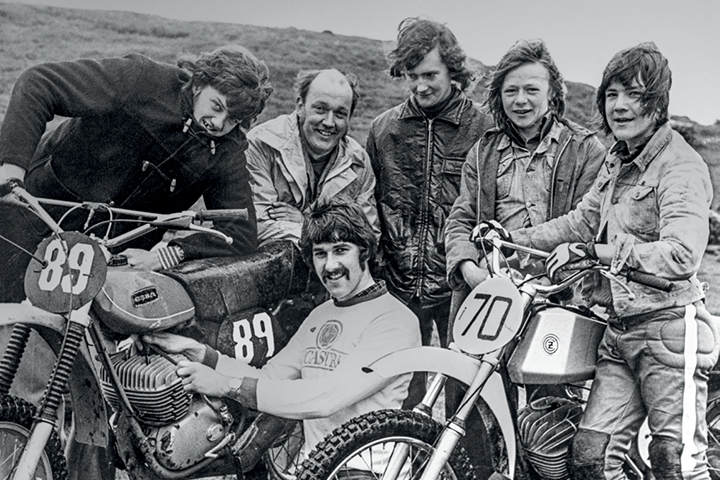 Golden Times
If you're as big a fan of huge books as we are then you're gonna love this epic read – Motocross The Golden Era – from TMX co-founder David Dewhurst…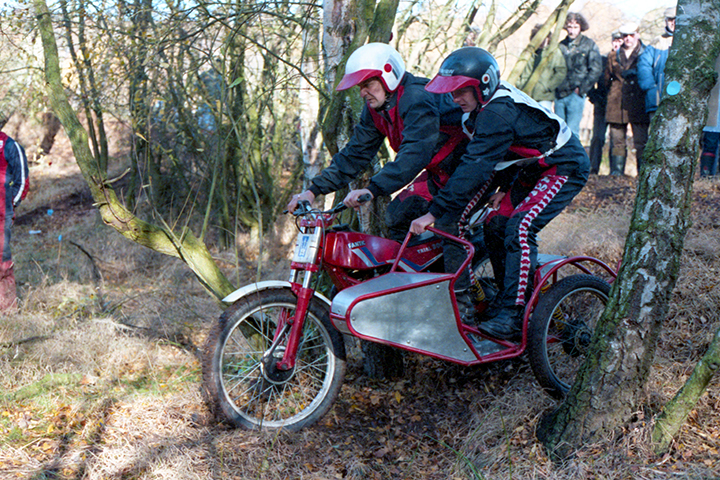 Pure Domination
We take a trip through time to the 1986 British Experts Trial at Hawkstone Park where, although nobody quite knew it at the time, Steve Saunders took one final win on the Rothmans HRC Honda – and what a win it was…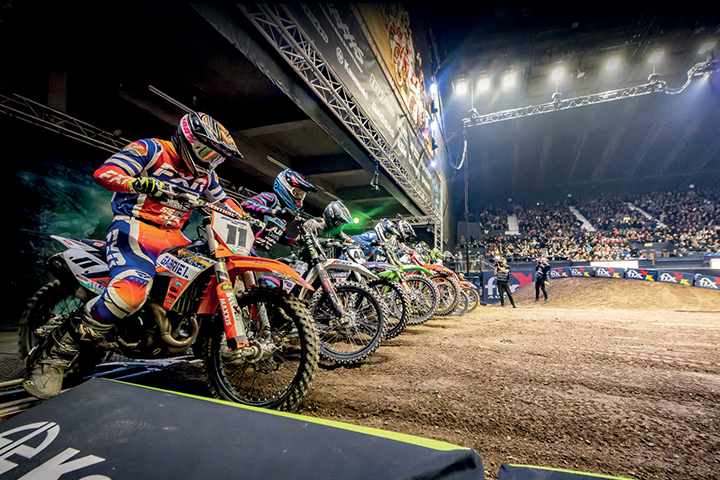 Right to the Wire
The long-awaited return of Arenacross - as a full-on official British Championship,no less – did not disappoint with the outcome of the series in doubt until the very last race of the season…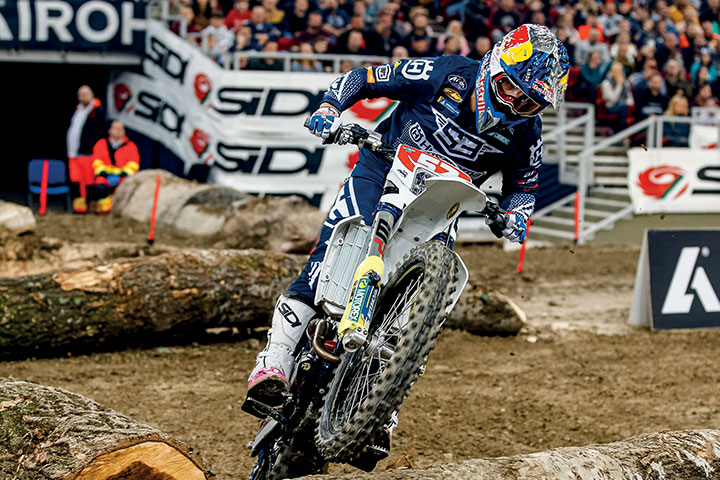 Super Brits
ACU licence holders have dominated the SuperEnduro scene so far this season with Dan Peace already crowned European Champion and Billy Bolt, Jonny Walker and the Brightmore brothers – Mitch and Ashton – on the brink of world championship success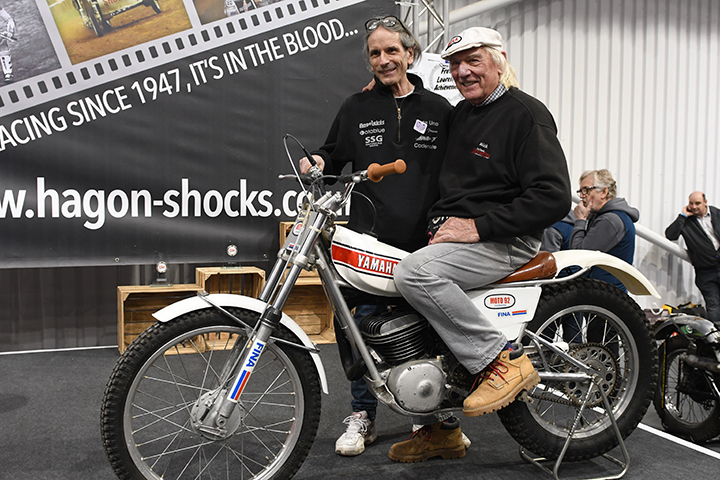 Tel' Tales!
The Classic Dirt Bike Show sponsored by Hagon Shocks got the classic off-road year away to a flying start at its well-known home in Telford's International Centre…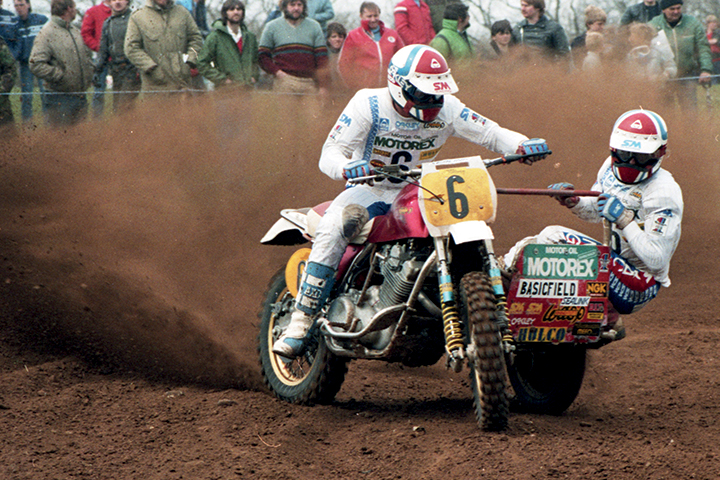 Swiss Roll
It's a cakewalk for Hansi Bachtold and Fritz Fuss as they dominate the 1985 British Sidecarcross Grand Prix…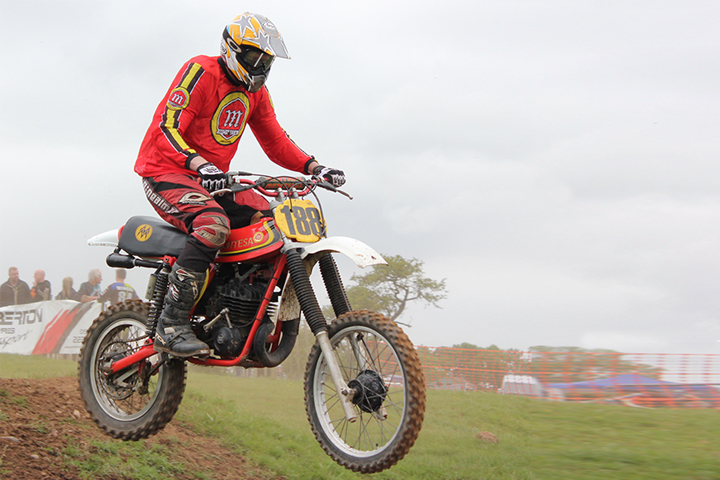 Mr J's Also Rans
In the first instalment of this regular feature, off-road enthusiast Mark Jones introduces us to someone who is not ashamed to call themself an also-ran – say hello to Anthony Copeland…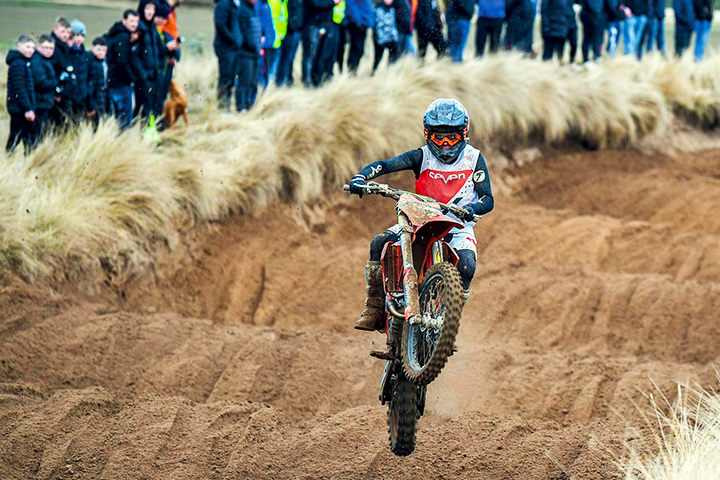 Scottish Power
The all-new Scottish Motocross Championship kicked off in Tain with ASA United GASGAS ace John Adamson taking home first place…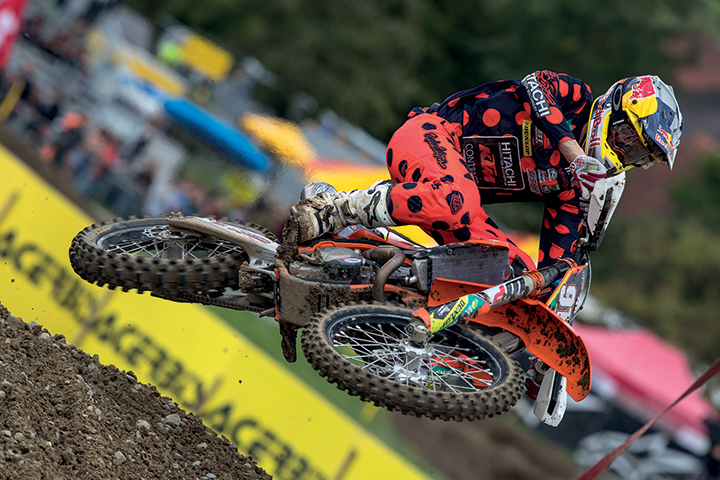 End of the Dream
It was a great shock when Hitachi KTM fuelled by Milwaukee Team Principal Roger Magee announced that the squad would fold just weeks before the 2023 motocross season began. Andy Gee fills us in on their illustrious history and how it ultimately all went wrong…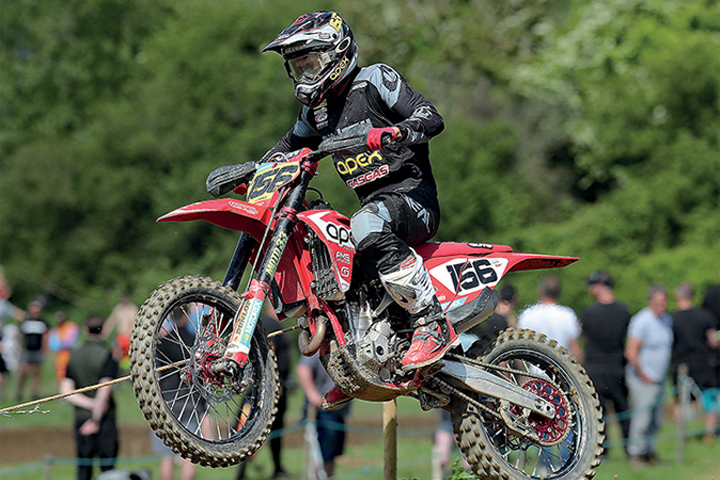 Events Guide
A round-up of off-road events that are happening in April.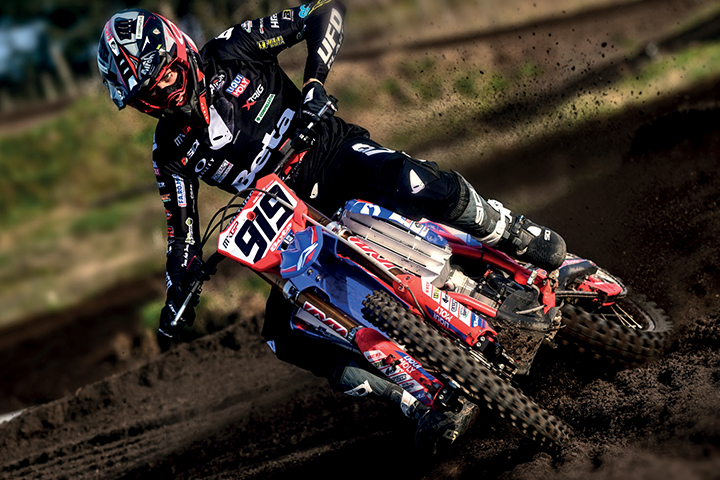 Parting Shot
Why Ben Watson ploughs a lonely furrow in the MXGP scene