Yamaha ups the ante with all-new hardcore off-road Tenere 700 Extreme
By Team TMX on 17th Oct 23
Yamaha has released details of an all-new Ténéré 700 Extreme that is as hardcore an adventure bike as we've ever seen here at TMX Towers. Since its launch in 2019, the Ténéré 700 has become one of Yamaha's best-selling models and since it's powered by Yamaha's 690cc high torque CP2 engine and equipped with a versatile chassis with premium suspension systems, it's easy to see why.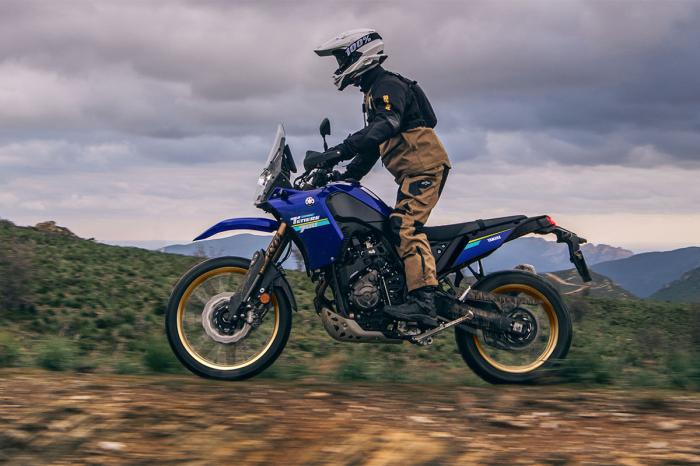 For 2024, Yamaha has looked at a way to extend their adventure bike offerings and has announced the introduction of the Ténéré 700 Extreme. The bike's name says it all – this is a hardcore off-road performer with extended long-travel suspension and a wide range of special chassis components designed to further enhance its go-anywhere essence.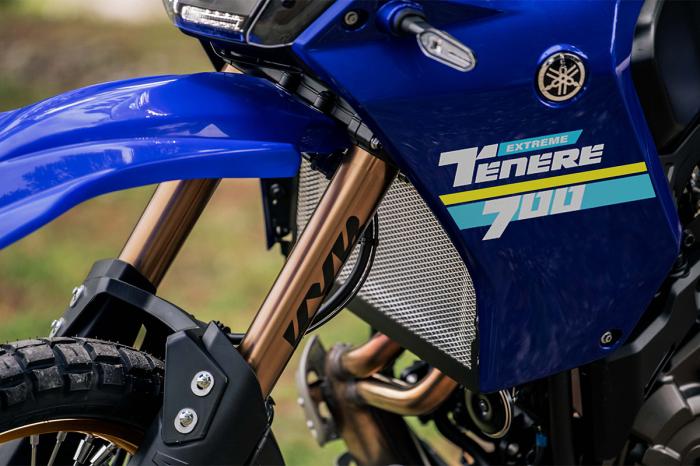 For class-leading off-road handling with lightweight agility on rough terrain, the Ténéré 700 Extreme features premium fully adjustable KYB suspension systems with 20mm extra travel at the front and rear (compared to the Ténéré 700). For super-smooth front suspension action, the forks are treated with a durable Kashima coating that helps to eliminate stiction at lower speeds – and the gold-coloured fork inner tube finish also underlines the bike's overall feeling of quality.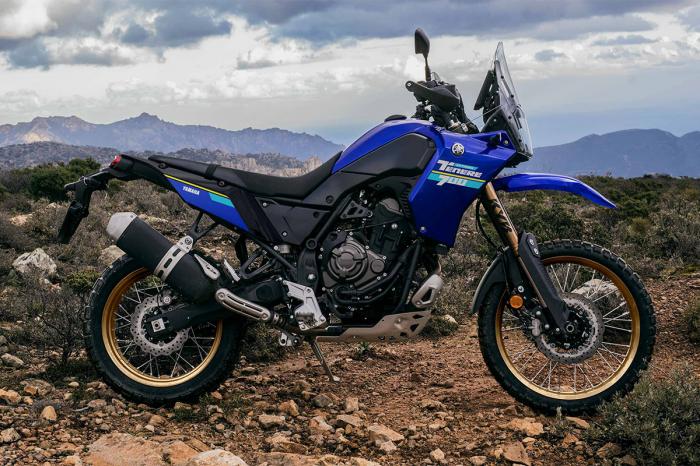 The fully adjustable KYB suspension can be set up to work effectively with a variety of rider physiques and different riding styles, making the Ténéré 700 Extreme a serious hardcore performer. Aimed at riders with motocross or enduro experience who want added performance for the most challenging off-road terrain, this latest Ténéré adds an exciting new dimension to the Adventure category.
Factory-equipped with lightweight titanium footrests, as well as an aluminium radiator protector and chain guide, this high specification Adventure bike is ready to prove itself in a wide range of extreme conditions. Its two-piece front fender assembly consists of a colour-matched high-level enduro-style fender and a separate lower section to protect from dirt and debris – while a flatter one-piece rally seat enables quick and easy bodyweight shifting.
Its vertical five-inch TFT meter features three separate themes, including a Rally Raid roadbook-style display for effective navigation in the back of beyond. Other exclusive features on this exciting new addition to the Ténéré family include lightweight competition-type titanium footrests with 35 per cent greater surface area for reduced pressure on boot soles – and to handle the most inhospitable surfaces the bike's ground clearance is increased to 260mm.
The Ténéré's outstanding off-road performance has been highlighted by Yamaha factory riders Alessandro Botturi and Pol Tarrés who have victoriously ridden their bikes in the world's toughest Rally Races.
After creating history at the TransAnatolia rally raid with an epic 1-2 podium, Tarrés and Botturi will debut the 2024 Ténéré 700 Extreme at the last stage of the Italian Motorally Raid TT championship taking place in Olbia from 20th October.
With its premium long-travel KYB suspension, high-quality chassis components and upgraded TFT meter, the Ténéré 700 Extreme is a remarkably capable machine that can take adventurous riders into the wilderness.
Ténéré 700 Extreme: Key features
Fully adjustable 43mm KYB Kashima coated front forks, 230mm wheel travel (20mm more than Ténéré 700)
Fully adjustable KYB piggyback rear shock absorber, 220mm wheel travel (20mm more than Ténéré 700)
260mm ground clearance (20mm more than Ténéré 700)
3-theme connected five-inch vertical TFT meter with Rally Raid roadbook-style screen option
Left side switch cluster with trip switch
Lightweight high-grip titanium footrests with 35 per cent greater surface area
Flat one-piece seat with 20mm additional padding giving a higher 910mm seat height
High-level colour matched front fender
Aluminium mesh radiator protector
Chain guide
Gold anodized aluminium spoke wheels
The Ténéré 700 Extreme will be available throughout Europe for the 2024 model year. Please contact your national Yamaha distributor for more detailed information on availability and the local price. The Ténéré 700 Extreme will be available in Icon Blue with dedicated graphics.
For more information please visit www.yamaha-motor.eu
More like this…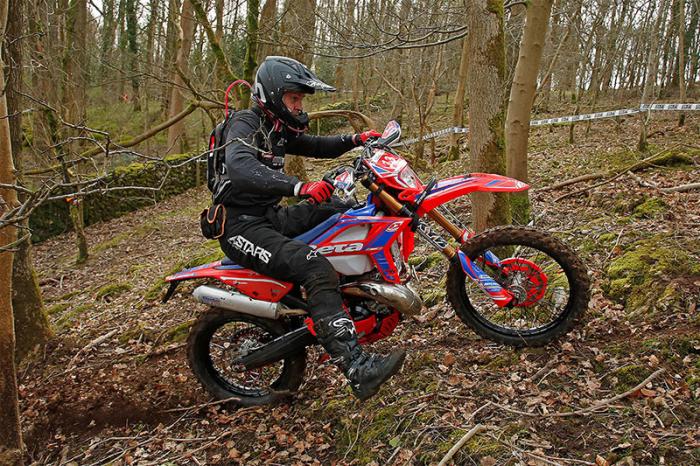 Enduro Events December 2023
Find enduro events near you with our what's on guide for November. To add your event to this list email details to editor@tmxnews.co.uk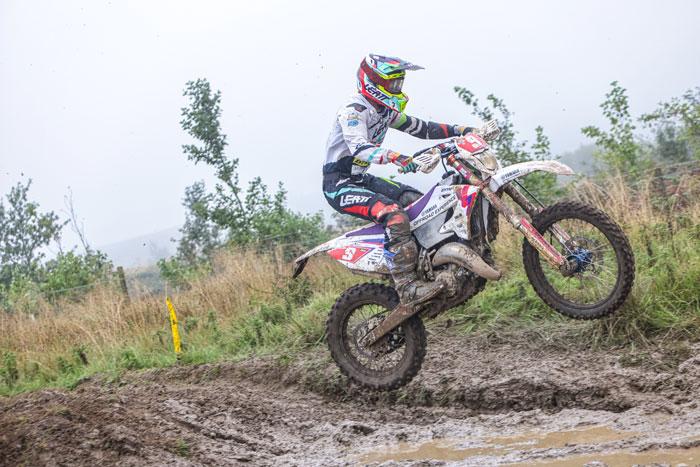 Enduro Events November 2023
Find enduro events near you with our what's on guide for November. To add your event to this list email details to editor@tmxnews.co.uk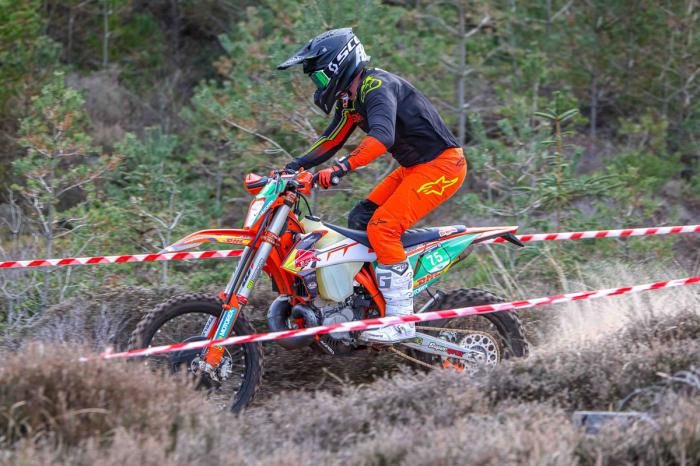 Enduro Events October 2023
Find enduro events near you with our what's on guide for October. To add your event to this list email details to editor@tmxnews.co.uk