Toni Bou takes world title #34
By Team TMX on 6th Nov 23
The Madrid Arena in Madrid, Spain witnessed the coronation of Toni Bou as 2023 X-Trial World Champion. The Repsol Honda Trial Team rider won in the Spanish capital securing the fifth X-Trial victory from six events held so far. His teammate, Gabriel Marcelli, put in a great performance, taking second place on the night with Toby Martyn making it a Honda 1-2-3 with a stunning performance.
From the first lap, Bou made it clear that he wanted to seal his 34th title before the end of the season. He quickly took the lead, making very few mistakes and with just 1 penalty point. In the second round he came first again, and secured the title before the final even got underway. Competing against his teammate, Marcelli, and Martyn, the Repsol Honda rider managed to recover from a fiasco on Zone 2 and earned the win.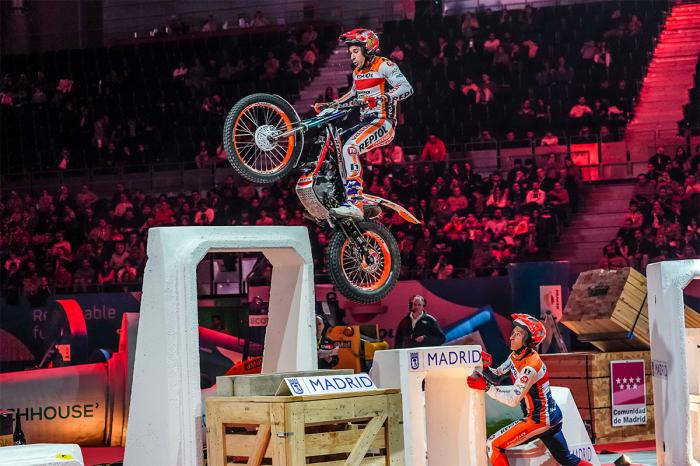 With this result, Bou increases his record with a total of 77 victories in the indoor discipline. The Montesa Cota 4RT rider has participated in 105 events since he began in 2005 and has taken 92 podiums.
"I'm super happy about tonight. In Madrid, at the home of Repsol, it was important for us to win the title," says Bou. "Furthermore, I won all three rounds and we had a very exciting final, where Gabri made things very difficult for me. Leaving here with a one-two finish is incredible and winning the 34th title is even more so.
"Winning a title with a victory is the best thing, although the important thing is always to get the title. We started the final very well in Zone 1, but we made a mistake in Zone 2 and it made life very difficult. The area where the difference was made was Zone 4, because it was very difficult to overcome that obstacle, but I am very happy to have achieved it and to have tied with Gabri. Winning on the last zone was amazing."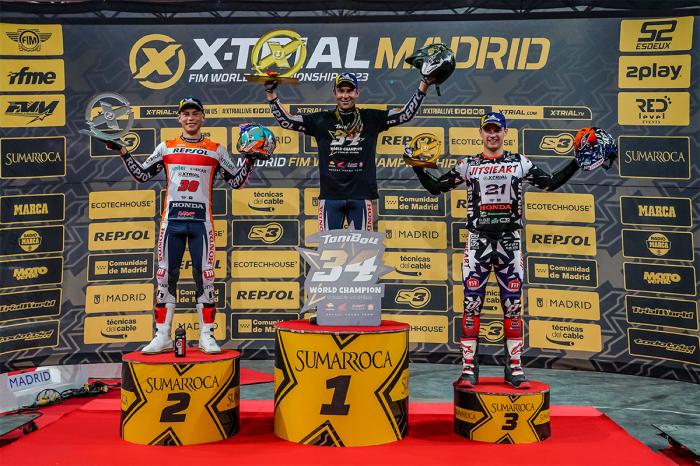 More like this…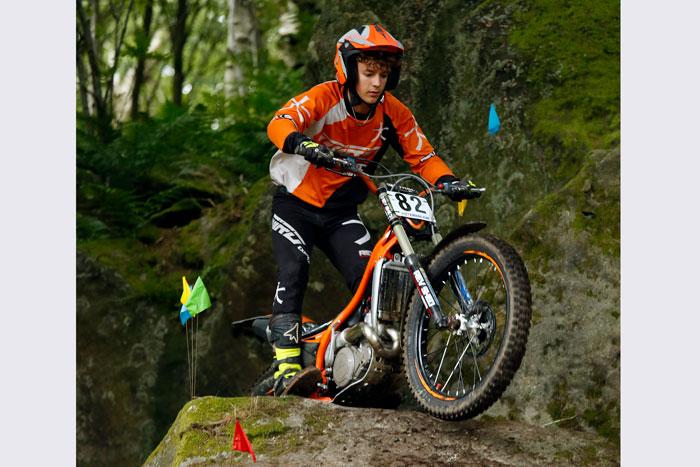 Motorcycle Trials November 2023
Our monthly regional list with links to find out more. To add your event to this list email details to editor@tmxnews.co.uk